In the past we've been asked by our customers to add additional equipment types to get them closer to having a comprehensive database of all equipment.
Based on those requests we've created two new equipment types, Pipeline Segment and Pipeline Riser. These new items can be added to schematics if you wish, or can just be added as a new piece of equipment on a site to complete your equipment inventory.
Here is a screen shot of a pipeline segment included in a schematic: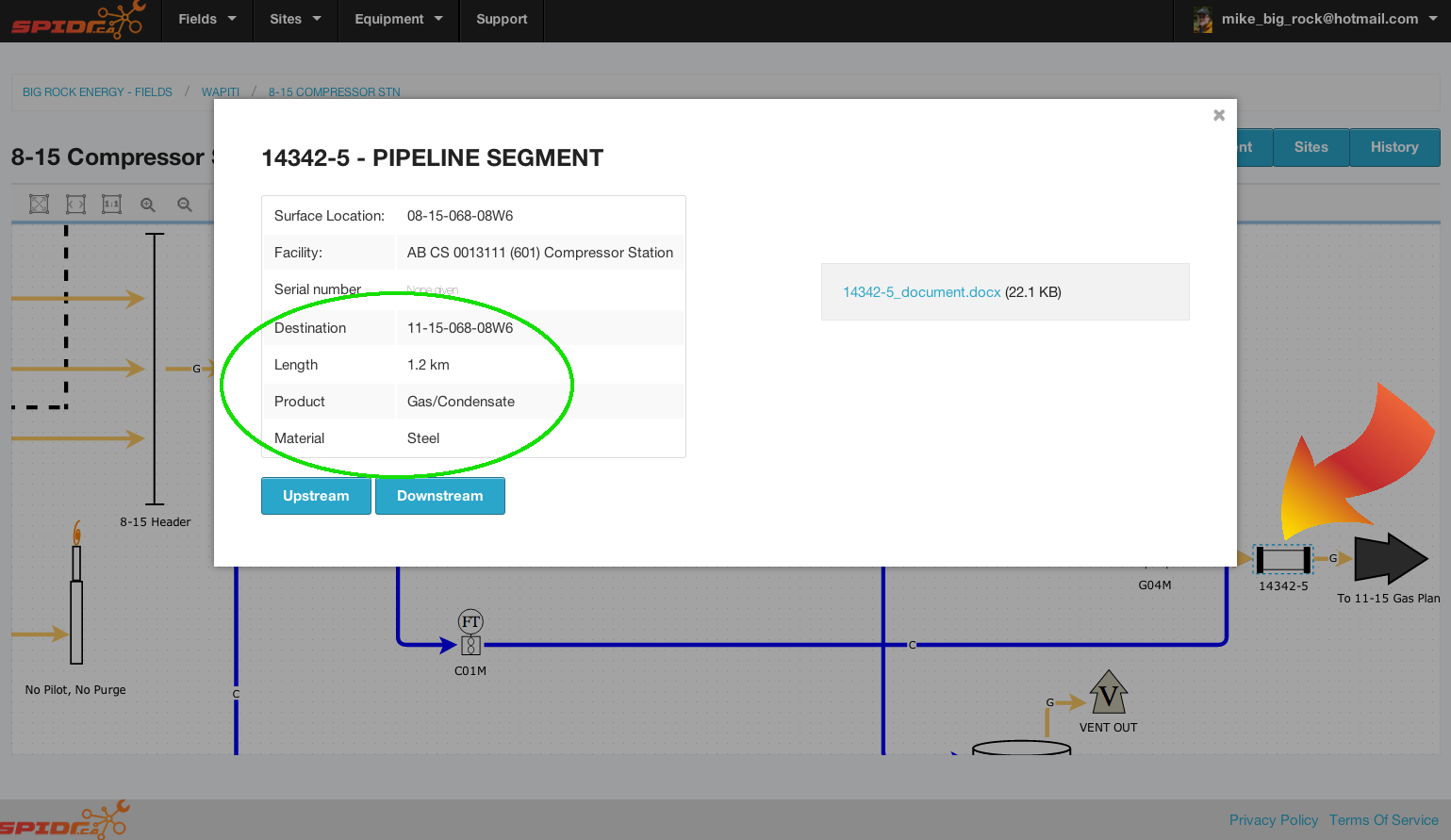 And ditto for a pipeline riser...
Like all other equipment types, they can be searched on, sorted, exported to excel and imported from excel. You can also easily find out what wells flow through a pipeline and/or riser by using the "upstream" query as seen above.
As we roll-out our field operations software this fall, you'll be able to start tracking operational activities such as line pigging against this equipment. Your operational activity will be securely stored with complete audit trails, and can be exported as a report at any time in the future.
The segment and riser are available now in your schematic editor under the category Pipelines, Headers and Valves. If you'd like some help trying this out, or if you are new and would like more info please contact us at support@muddybootsonline.com.
Thanks and have a great day!
Bruce