Schedule and Operate features have moved from the whiteboard to the field!
Operators are already using the software to track a broad range of activities... from a chem pump rate check, an orifice plate check to recording a tank level... All from one run sheet useable on any mobile device.
Schedule allows head office and field supervisors to view and manage upcoming field activity. More information can be found here.
Operate allows the tracking of any data capture or activity against any piece of operational equipment. The daily Run Sheet provides operations staff with one simple screen to track all operations activities from any mobile device. Unplanned activities are easily added while operators are out on their run.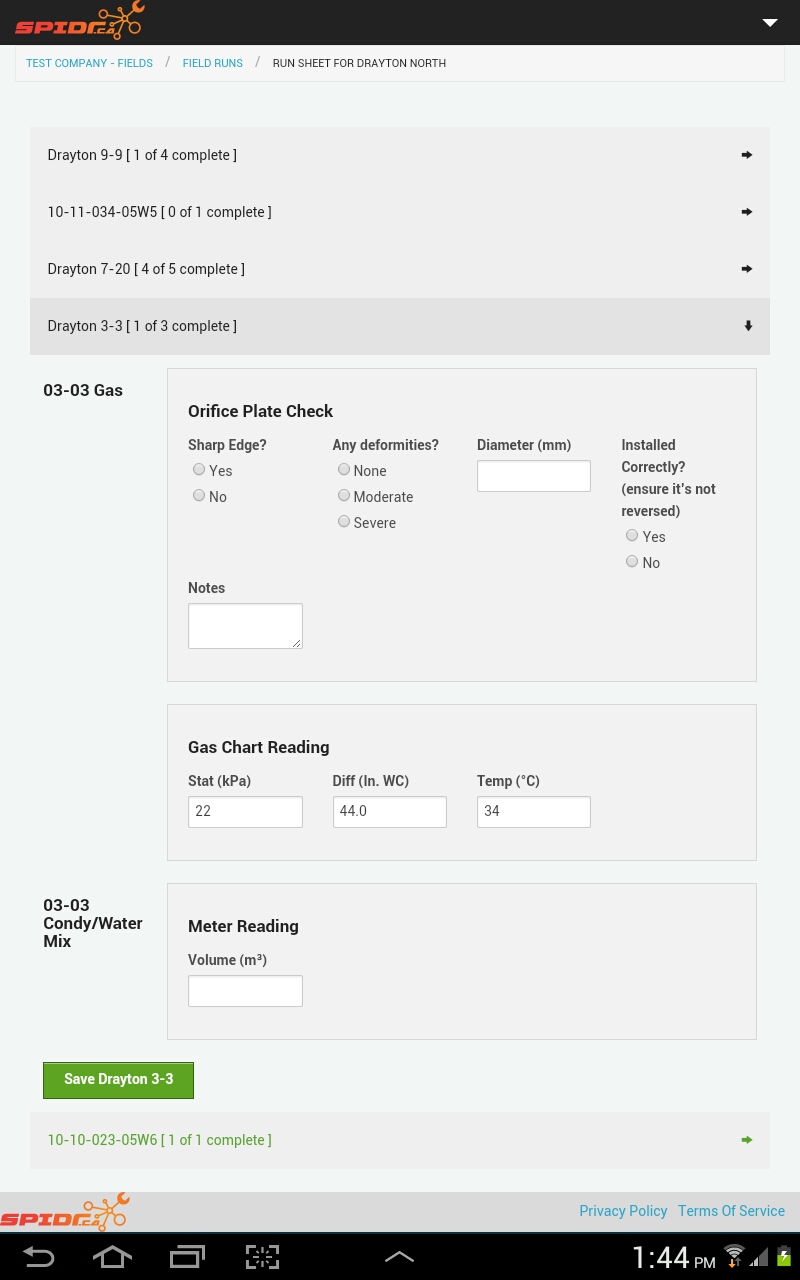 Our customers estimate savings of 1-2 hours per operator per day, just based on data entry time savings. Our initial pilot customers had their "non-tech-savvy" operations staff voluntarily move away from paper within one week!
The ability for head office engineers to manage & observe activity such as chemical injection rates is another great example of a savings opportunity... less time required on the phone, and simple management of costly chemical usage.
More information on Operate can be found here.
Interested in a demonstration or have questions?
Feel free to contact us at info@muddybootsonline.com.