Field operators in the oil and gas industry work hard to stay on top of paperwork and data entry required by head office.
Lower oil prices doesn't mean this admin work can be ignored. Regulatory tasks still must be documented, and more scrutiny comes from leadership to ensure operations are being well managed... scrutiny = more requests for data from the field.
We all know that time spent on administration keeps operators from their prime objectives: to keep operations up and to find new production.
A low commodity price makes those objectives much more important. So how can operators deliver clear & reportable ops data to the organization yet reduce their admin/paperwork time?
Reduce the amount of double entry your operators are doing... they are filling out paper forms on site then keying that same data in back at the office.
Reduce the number of different systems data must be entered in to. Each unique system an operator navigates to, be it an Excel file or other, adds to time for data entry.
Allow data to be entered while the operator is present at each site. Mobile data entry is incredibly efficient.
Move away from Excel. There is no audit trail and files get corrupted, misplaced or deleted.
Share that ops data directly with head office so they can do their own integration, reporting and analysis. This will minimize disruptions to field supervisory and operations staff.
Cloud based software such as Schedule and Operate allow operators to record any activity from a tank inspection to a meter reading to a line pigging. It is useable on any mobile device and the licensing model supports a clear cost benefit. It will also free up more time to operate each day based on the efficiencies mentioned above, plus other.
During a recent discussion with a field supervisor he noted that the software would pay for itself through savings of chemical usage alone (his words, not ours!).
Interested in hearing more? Contact us at info@muddybootsonline.com.
Here are a few pictures of the software in action...
Schedule on an Android tablet:
Operate - Run Sheet on an Android tablet: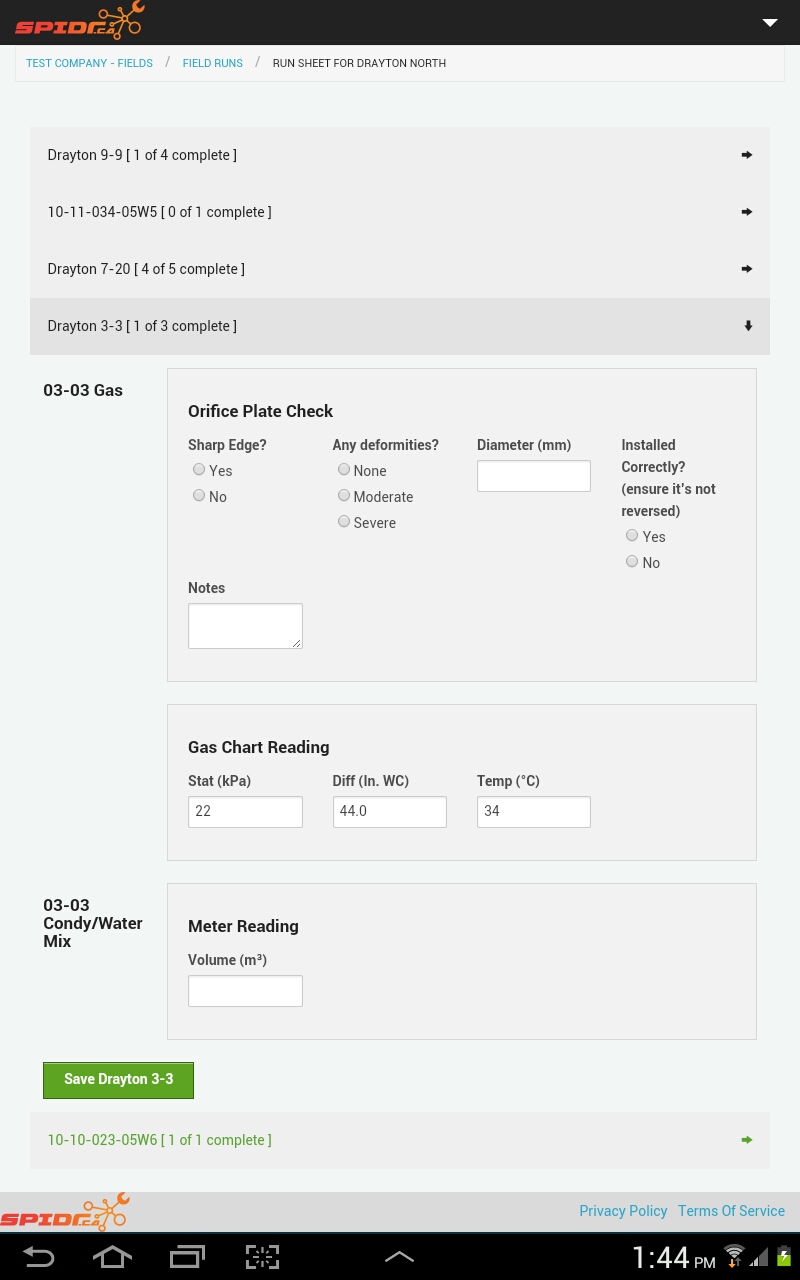 Operate data integrated with Schematics